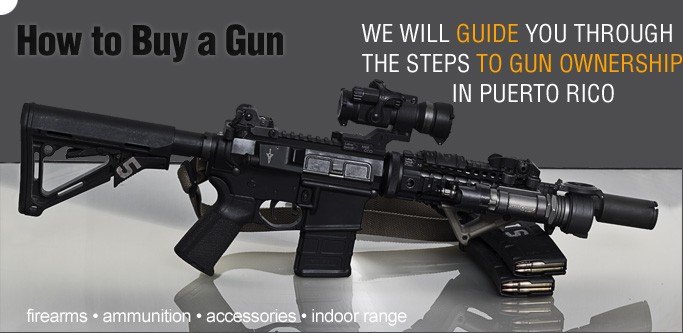 How to Buy a Gun in Puerto Rico
The laws in Puerto Rico are different than they are in the States and you are required to have a license to buy and shoot a firearm. Here is how you get one, AAA Gun Shop has made it as painless as we can:
1.) Bring to the shop:
- $280 cash
- $124 Visa/Mastercard/ATH
- Valid Identification
- Fill out provided forms
2.) Bring in three friends that will vouch for you and fill out forms and sign in front of Notary Public who is available in the store:
Tuesday - Friday 7:30pm-9:00pm
Saturday 12:30pm-4:00pm
3.) Take your paperwork to Police Headquarters at 601 Franklin D. Roosevelt Avenue (Near Plaza Las Americas).
4.) Wait 120 days to recieve your license.
Feel free to call or come in if you have any questions on the process.